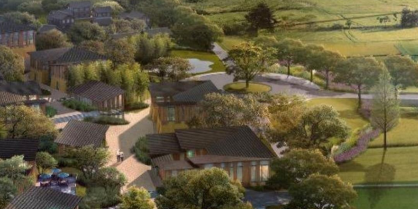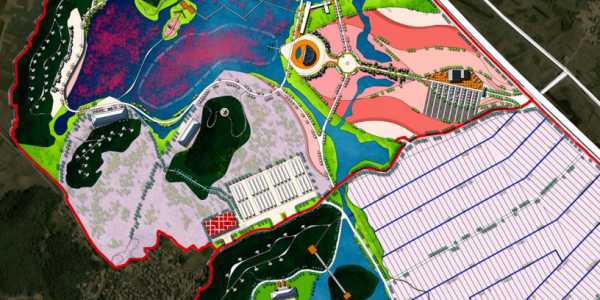 Located in Pingguo City, Guangxi Province, the "Ten thousand mu water lotus Garden Complex" emerges at the historic moment, providing a new way to solve the problem of "agriculture, rural areas and farmers". Under the new normal of economy, agricultural development assumes more functions.
Based on the principle of "foundation first, rolling development", the project relies on the industrial bases of water lilies, lotus roots, rice, greenhouse, organic fruits and vegetables, bullfrog, etc., to create an agricultural base layer with both production value and landscape value. To combine planting and breeding to create circular economic benefits and construct ecological industry pedigree. Build industry chain brand impact; Dig deep into the red historical resources and Zen lotus culture, drive the transformation of local elements into products, and provide a lasting driving force for the development of creative industries and tourism.
The design of the core area extracts several lotus petals as the main composition elements of the scenic spot. While realizing the expression of the lotus theme and landscape effect, it also realizes the division of the scenic area's zoning functions and the organization of traffic flow lines. It will bring tourists from the macro scenic world to the micro "One flower, one world" Zen artistic conception.