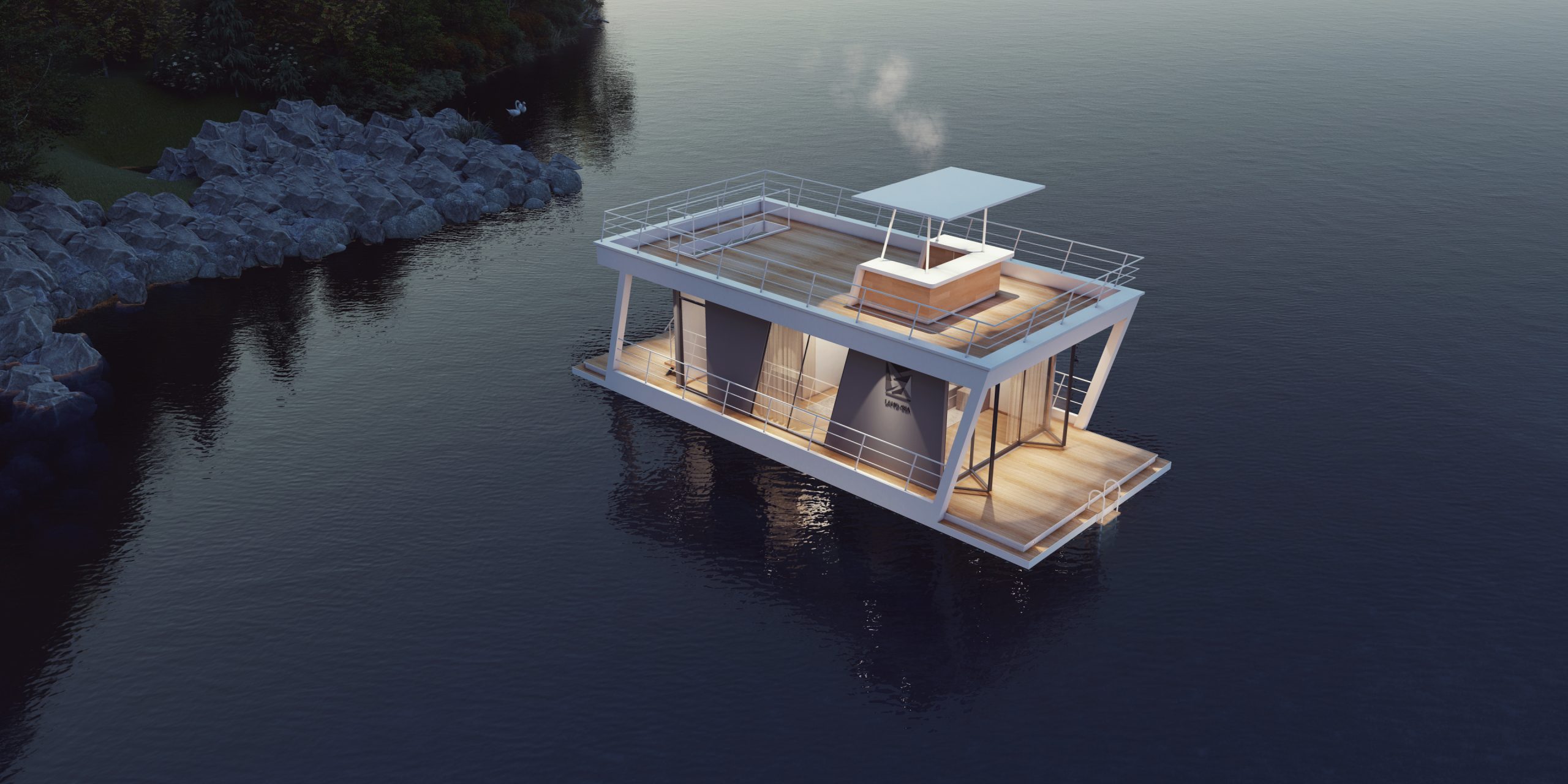 This type of houseboat has around 101.6m² of outdoor deck and balcony ,27.36 m² interior area including a combined living room ,bedroom and modern bathroom as standardand.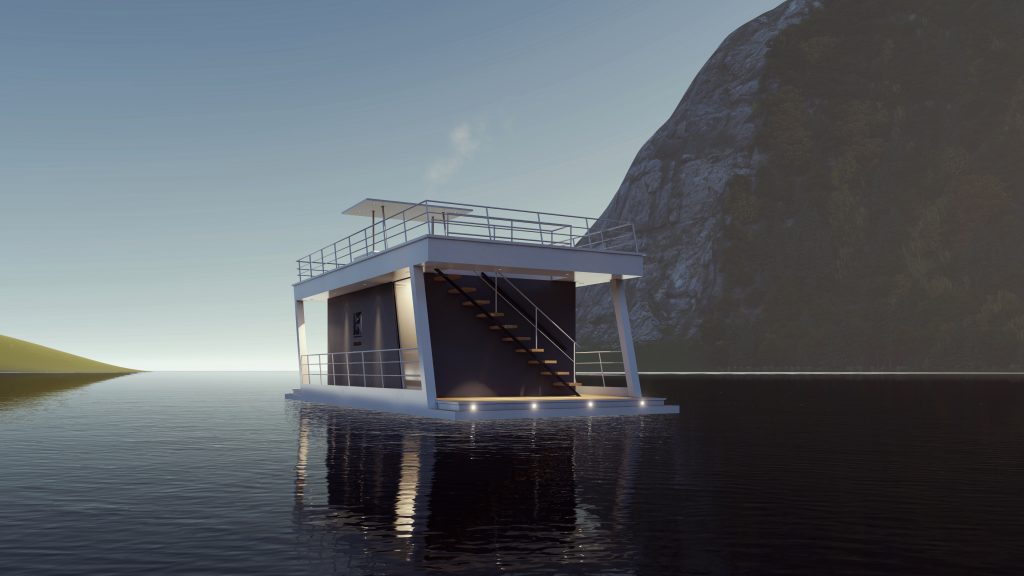 Platform length :12.4m
Platform width : 5.2m
Platform area :64.48 m²
Total height :3.2 m
Ceiling height :2.7 m
Interior area :27.36 m²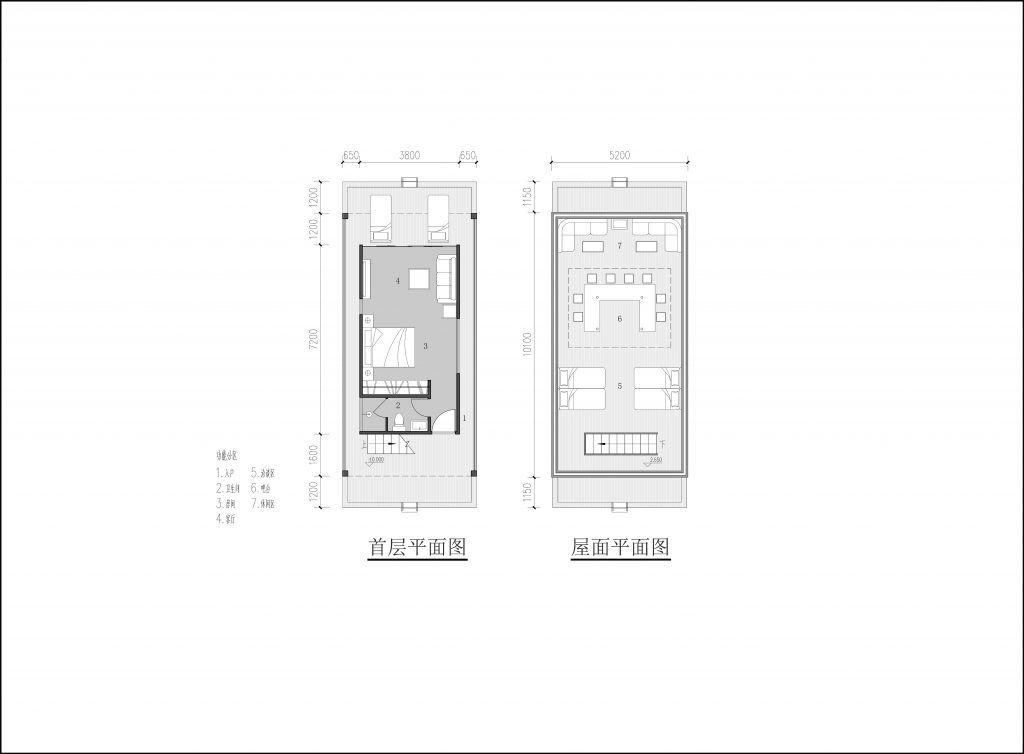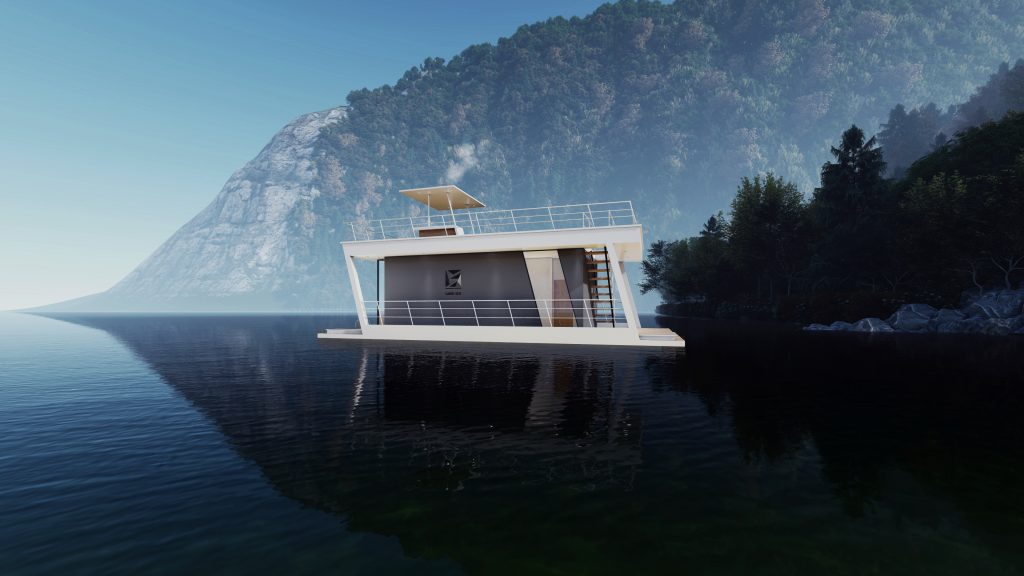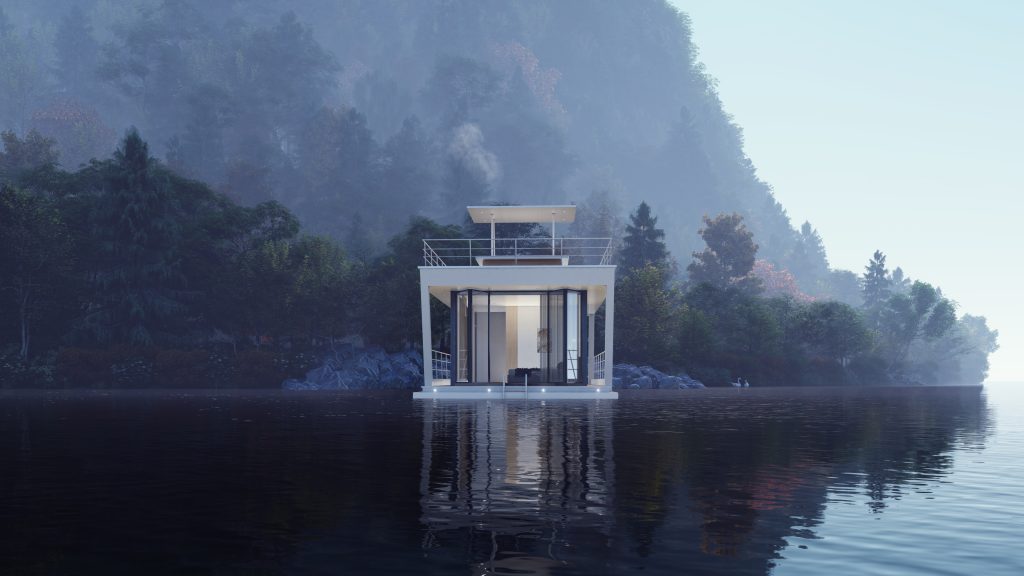 Pontoon
Your floating home Trading On The Wave is built upon a stable reinforced concrete pontoon or powered steel pontoon.
Panoramic Windows
Panoramic window adopts Insulating glass.
Optional Sky deck
Your Floating Home can be extended with a sky deck upon request.
Terrace and Balcony
Front and back 27.04 ㎡, balcony 64.48 ㎡ with high-quality wooden flooring made of anticorrosive
wood planks.
Windows and Doors
Aluminum alloy-frame structure.
Customized Room Design
We'll plan the layout and interior design to meet your requirements.