Building your own floating dock can be a fun, lucrative venture. Boating is a way of life for people all over the world, with nearly 100 million Americans doing it each year. Ship sales and ownership are also at an all-time high, growing 12 per cent from 2020 to 2021 and expected to continue growing. With such a sustainable level of interest, any area of major bodies of water, such as ocean shorelines, lakes or large rivers, requires a good floating dock with good service and spacious boat slips.
This guide will help you learn more about how to start a dock, tips for managing a dock successfully, and what equipment to invest in before your first start up.
12 steps to start a floating dock
The exact steps to opening a floating dock depend on the area you live in, the specific environmental or local requirements for building and water use, and the assets and resources you already have before you begin. Building a floating dock on undeveloped land, for example, has different requirements than buying a turnkey floating dock from the previous owner.
The following steps are common when starting a new business — consider your entry point and goals as you evaluate each step.
1.
FIND A BODY OF WATER
The yacht wharf should be located in the coastal area with beautiful natural landscape. The water quality, wave condition and geological condition determine the feasibility of construction. Environmental conditions should be selected in a place with more convenient transportation, preferably close to an entrance and exit, the location is obvious, pay attention to the influence of wind, sunshine and other meteorological factors on the wharf, and pay attention to the use of seasonal wind direction, avoid tuyair inconvenient boat docking and summer high temperature, avoid the sunset low incidence Angle light reflected on the water surface, strong irritation to visitors' eyes, the use of cruise ships is very inconvenient.
The structure of the floating dock:
The yacht wharf is mainly composed of embankment, fixed slope, movable ladder, main passage floating wharf, branch floating wharf, positioning pile, water supply, power supply system, ship, upstream and downstream ramp, lifting device, etc.
Embankment: reinforced concrete casting, masonry or other structural construction;
Movable ladder: steel structure hinge device embedded in connection. Steel structure ladder: the main beam structure is made of hot-rolled channel steel, and the handrails are connected with square steel pipes or round pipes to increase the load. The ladder surface is laid with anti-corrosion wooden boards. The movable ladder is connected with the embankment by hinges, and the movable ladder is connected with the floating wharf by movable pulley. The steel plate is laid in the bearing area of the pulley, and the steel structure skeleton of the floating wharf is strengthened to increase the bearing area.
Main (branch) floating wharf: mainly composed of three parts/floating box (buoyancy part), stressed steel structure (link and load main body), walkway (wooden skeleton and wooden floor).
Positioning pile: there are mainly prefabricated concrete pipe pile, steel pile, castin pile, wooden pile and so on.
Water supply, power supply system, water supply with PP plastic pipe; Flexible connection, power supply using Marine cable, special waterproof plug.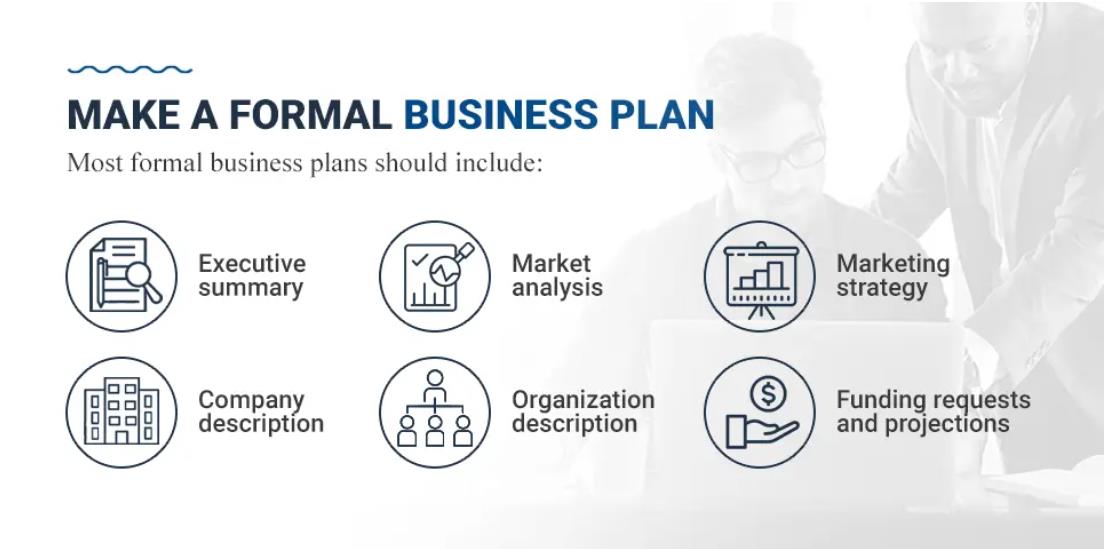 2.
CREATE A PROFESSIONAL BUSINESS PLAN
A business plan is not just another form of entrepreneurship. This is a core business document that will guide the decisions and activities of your dock builder and service business. Accuracy and attention to detail when writing a business plan. To be reliable, your business plan must not contain best guesses or willful exaggerations. The most formal business plan should include:
Executive Summary:

The executive summary is an overview of the entire business plan. It should briefly highlight the most important parts of the plan. The executive summary of the business plan is designed to capture the reader's attention and briefly explain your business, the problem you are solving, audience goals and key financial information

.

Company Description:

In this section you should give a more detailed account of your business, including who your target customers are, how you plan to solve their problems, and what unique advantages you have over the competition.

Market analysis:

Conduct a formal market analysis, including industry and competitor research, and summarize your company's prospects based on your findings and demand for docks in your chosen location.

Organizational Description:

Describe your organization, including your corporate identity, leadership role, management strategies, and organizational approach. Explain who founded the company and why you chose the leaders. What expertise can they offer? What are they entitled to?

Marketing strategy:

Your marketing strategy should break down your plan to attract target customers, meet their needs, and keep them happy so they will come back and tell their friends. This includes face-to-face marketing, online advertising, word of mouth and special events.

Funding Request and Forecast:

If you are creating your business plan to seek loans or investors, outline your funding request, detailing what you need and why, and the specific allocation of those funds, such as equipment, services, utilities or building materials. Based on these numbers and your expected profits, provide a 5 – and 10-year forecast for your business.
Depending on the circumstances, your formal business plan may also include supplemental information such as a map of the floating dock property, a formal water analysis or a list of environmental regulations.
3. RAISE THE NECESSARY FUNDS
The cost of a floating dock depends on how much construction you have to do, the size of your space, the facilities you install, and local guidelines and tax costs. Detail all current and expected expenses, including land requirements, renovations, utilities, changes to surrounding infrastructure, maintenance costs, and all revenue you plan to receive from the floating dock and its facilities. Additional funding is then sought through:
Investors

Bank loans

Raising money

Government grants

Cooperation fund

Credit and advances
Some areas may also have incentives to do business there – check with your local business bureau to find out more.

4. ESTABLISH A LEGAL PERSON AND OBTAIN A BUSINESS LICENSE
Before you can obtain a business license and begin operating boat people, you must form a legal entity. The following are common legal entities:
Sole proprietorship:

A sole proprietorship means that you are the sole owner and are not separated from your business. While the paperwork involved is less complicated and taxes are often simpler, this entity puts your personal assets at risk and offers no liability for protection. In some cases, establishing business credit or obtaining funding may also be more challenging.

Partnership:

A partnership is similar to a sole proprietorship, but involves two or more owners, some of whom may be silent. Partnerships often give you access to more resources and industry insight, but can be legally complicated.

Limited Liability companies:

Limited liability companies, commonly referred to as LLCS, protect your personal assets from business-related lawsuits and debts, but require separate taxes, paperwork and annual state filings.

Corporations:

Owners of corporations have limited personal liability and are taxed separately. There are different types of companies, such as S companies and C companies, and some offer stock options.
5.
TAX REGISTRATION
Register your business for federal, state, and local taxes and obtain a tax identification number, also known as an Employer Identification Number (EIN). Some governments require both federal and state ein. Once you are tax registered, you can start hiring employees and making large purchases for your property. Record all transactions and receipts for tax purposes.

6.
Open a business account
Opening separate business bank and credit accounts for your floating dock will help you to keep your personal finances and assets independent and organized while building business credit. If possible, opt for digital options such as mobile apps, automatic payments, and paperless accounts to cut down on expenses and waste and simplify your record-keeping process. Protect all your important software and electronics with antivirus protection.
7. GET LICENSES AND PERMITS
Your floating dock will require several permits and permits, depending on where you operate and the facilities you provide, such as:
Zoning Permission

Construction permit

Environmental regulatory requirements

Permission from health department, if applicable

Fire department approval and occupancy restrictions

Other federal, state and local requirements
8. INVEST IN YOUR PROPERTY
Invest in your property to attract boaters and set your floating dock apart from others in the area. Some popular floating dock amenities include:
A playground.

Wi-Fi access point.

Dog walk or pet park.

Environmentally safe wastewater treatment.

Seasonal and temporary boat storage options.

Waterfront restaurant with the option of alfresco dining.

Provide continuous security for all vessels at anchor and call.

International travel coordination service if near the border.

Clean restrooms with showers and baby changing tables.

Shady picnic area or gazebo with picnic tables and grills.

Professional Marine service, such as engineers or maintenance personnel.

Rentable event rooms for weddings, business meetings or parties.

On-site or on-water service stations for ships and personal vessels (PWC)

Water sports equipment rental, such as float tubes, PWC boats or snorkeling equipment.

A shop stocked with boating supplies, essentials, fishing gear and local souvenirs.

An information or resource centre with guides, brochures, guides and helpful colleagues.
9.
CHOOSE AN INSURANCE POLICY
Comprehensive insurance is essential for dock ownership, especially in areas prone to extreme weather or hurricanes. In 2012, Hurricane Sandy caused $50 billion in damage, including the destruction of more than 400 terminals in three states. You should also buy general liability insurance, workers' compensation insurance, and other insurance to meet the specific needs of your property and facilities.
10.
HIRE STAFF AND START TRAINING
Hire employees based on their skills and familiarity with boating or on-site facilities. The more passionate people are about your business, the better equipped they will be to handle customer inquiries and represent your floating dock well. Train new employees, review all safety procedures, including all emergency protocols, and continue to supplement training as the business grows and changes.
Find your ideal employee by Posting your location at a local outdoor location, such as a campsite, park, or club meeting place. Online, post your AD on local outdoor or boating groups.

11. CREATE A WEBSITE
Many of your customers will find your terminal through your website. The more information you provide online, the faster you will be able to connect with potential customers and answer any questions they may have before they choose you for storage or mooring. It will also minimise phone calls and allow staff time to attend to customers in person.
In addition to the name, logo and brand of the floating dock, your website should include:
Your address: Include your dock address, preferably with a map and GPS navigation click link. Don't forget the route to nearby campgrounds and other attractions.

Contact Information: Your contact page should have your phone number, contact hours, email address and online contact form to ask specific questions.

Hours of operation: This includes hours of operation for floating dock and on-site facilities, such as your restaurant, shop, or maintenance professionals.

Property photos: Take clear photos of the floating dock, waterfront and all amenities to show off your amenities to shipmates.

Services and prices: Includes popular services and general pricing information so boaters can better prepare for arrival.

Referrals and reviews: Collect referrals from satisfied customers and encourage all shipmates to leave honest reviews that you can display on your website to attract potential visitors and build your business reputation.

Useful pages: You may include additional useful pages such as FAQ pages, a blog on boating tips and tricks, and a news page so customers can stay up to date on facility changes, events and upgrades.
12.
START MARKETING AND PROMOTION
Promote your floating dock by one or more of the following:
Social media: A strong social media presence will help you stay in touch with your crew and answer questions or get feedback in real time. It also allows boaters to post photos on their accounts and tag the dock for others to see.

Event Booths: Set up booths at outdoor events and boating meetings to promote your floating dock and its services. Consider handing out coupons or promotional items.

Community involvement: Getting involved in the local community through volunteer activities and social events is a great way to gain recognition for your floating dock and make a positive impression on others. It also helps to let others know who you are and what you have to offer – plus, it feels good to support people who support your business.

Paid advertising: Paid advertising, including newspaper ads, digital ads and the like, may be right for you if you have a larger marketing budget. Track AD effectiveness and re-evaluate ads as needed.