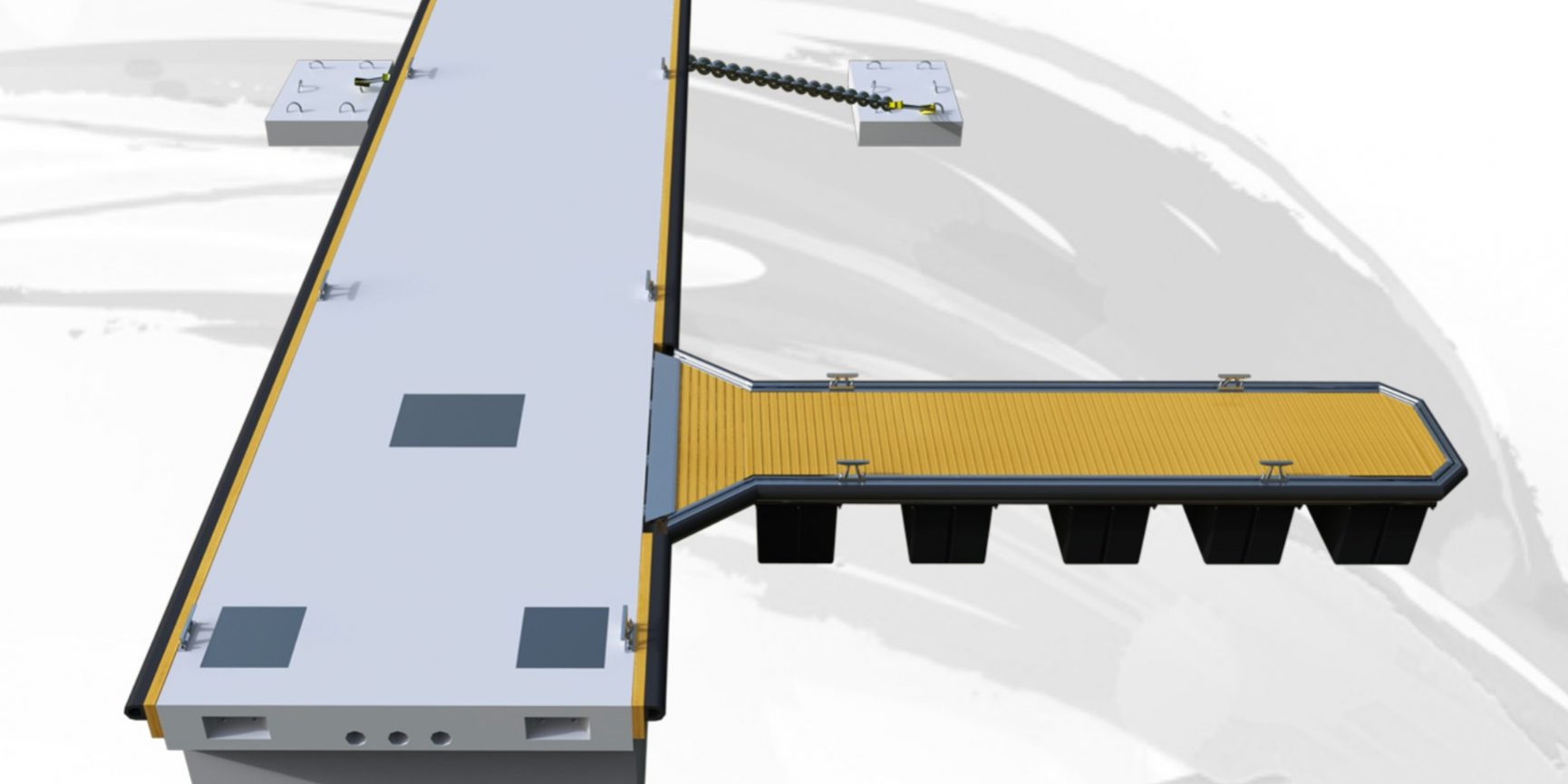 Description:
Concrete Floating docks has features of corrosion resistance, frost resistance, good buoyancy, good stability, strong wind resistance, long service life, low maintenance costs etc, it can adapt to various harsh natural environment. Normally we have the below two types of concrete pontoon:
Heavy duty concrete floats (suitable for breakwater or main pontoon)
Lightweight concrete floats (for finger walkway pontoon)
DELI Docks Concrete Floating docks using one time pouring process, the exterior mould is the integral steel template, internal mould is 15 kg/m³ polystyrene foam filled block. Each section is equipped with a bulkhead structure, and embedded with hydropower pipeline and overhaul slots. Floating dock with special formulation and unique perfusion cement, bibulous rate is less than 0.5% per cubic meters, can effectively guarantee the marina security and stability.
Benefits:
50 + years service life
Extremely durable
Excellent wave resistance
Best stability, suitable for various harsh environment
Maintenance-free
Product specification:
| | | | | | |
| --- | --- | --- | --- | --- | --- |
| Product name | Length (m) | Width(m) | Freeboard (mm) | Live load(KN/m³) | Lifetime (year) |
| Concrete pontoon | 8 | 2 | 500-600 | 1.5~2.5 | 50 |
|   | 12 | 2 | 500-600 | 1.5~2.5 | 50 |
|   | 8 | 2.5 | 500-600 | 1.5~2.5 | 50 |
|   | 12 | 2.5 | 500-600 | 1.5~2.5 | 50 |
|   | 8 | 3 | 550-650 | 2.0~3.0 | 50 |
|   | 12 | 3 | 550-650 | 2.0~3.0 | 50 |
|   | customized | customized | customized | customized | 50 |