The Dubai International Boat Show 2023 (DIBS) runs from March 1 to 5 at Dubai Port, the largest superyacht terminal in the Middle East. The show ended on Sunday with sirens and applause, and exhibitors were said to be pleased with the outcome of the five-day event.
The Dubai International Boat Show has attracted thousands of companies from 54 countries and regions with 175 boats on display, including 35 "superyachts". The 68-meter-long yacht, priced at 88 million euros, is the largest and most expensive yacht at the show and has attracted many potential buyers. Demand for yachts in the Middle East, a traditional market for yachts, remains strong.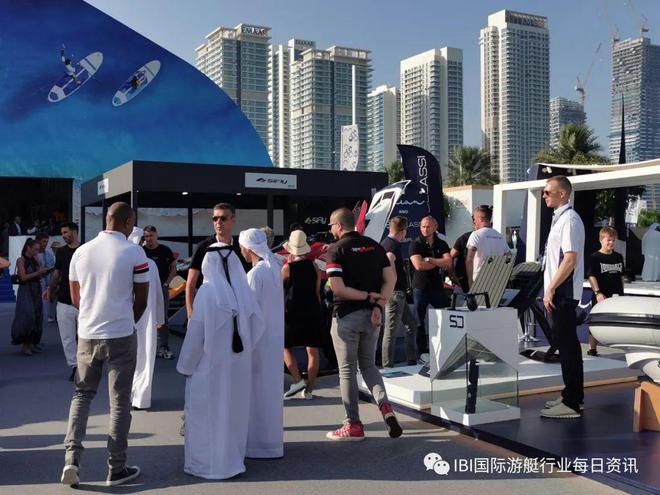 "The show is the best ever in terms of the brands it attracts," Riju George, the show's director, told IBI in an interview. The audience is also much larger than last year, including a large number of VIPs."
"We will get the exact number of people in a few days, but the number of people in the first three days of the show has already exceeded the number of people in 2022. We continue to receive feedback that exhibitors are welcoming a whole new group of customers who have not been exposed to yachts before, many of whom are new residents of Dubai, attracted by the good weather and the convenience of yachting from the numerous marinas. None of the exhibitors are unhappy with the show."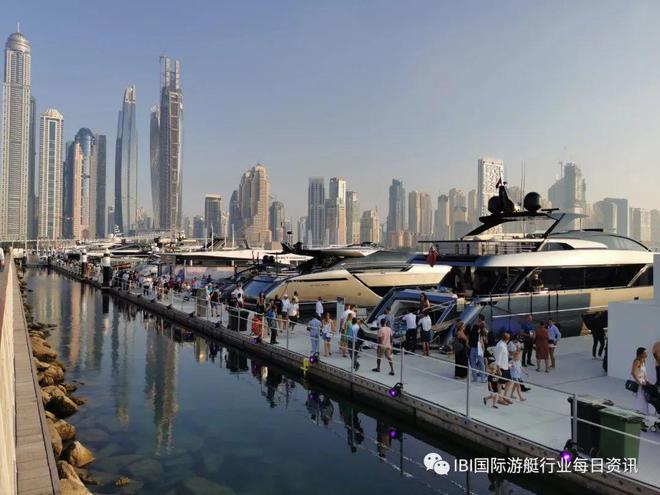 Clearly, there are many reasons for the success of the show and the growth of the Dubai yacht market, including:
Gulf economies are booming on the back of rising oil and gas prices. While Dubai is not a major oil producer like Saudi Arabia, Kuwait and Qatar, it is a hub for commercial trade and Marine industry in the region;
Dubai has seen an influx of new residents in recent years, particularly Russians, who are important buyers of large yachts;
Dubai has developed into a preferred location for corporate headquarters in the Middle East and Asia. In recent years, the government has made it easy and transparent to start a business;
This year, the fair was held in early March and the temperature was a comfortable 25 degrees Celsius. It should be similar next year, which is expected to happen a little earlier, in February 2024.
The Dubai International Yacht Show has been recognized as one of the most prestigious events in the global yacht industry, attracting leading brands and industry leaders from around the world to showcase the latest products, designs and technologies driving the industry.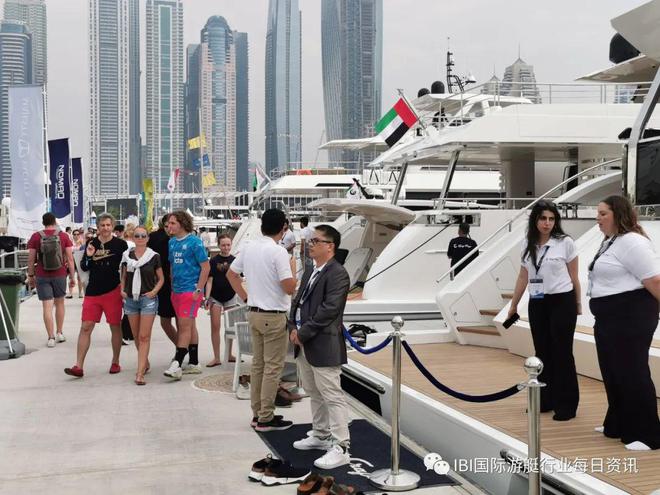 More than 1,000 brands from 51 countries showcased their products in two tented structures, with equipment and services also an important part of the exhibition. Organiser Dubai World Trade Centre said: "In addition to seeing trade visitors express their interest in sustainable technology, this event also saw market demand for the latest technological innovations in security, safety and passenger experience."
Jimmy Grewal, executive director of Elcome, a distributor of Marine electronics, said: "We are very pleased with the response we have received from our global customers at the show."
Captain Mike Fetton is owner of Waypoint, a company that supplies seafarers in the UAE, and managing director of JLS Yachts, which provides crew training and agent services for visiting yachts. "We distribute and retail high quality nautical clothing brands such as Musto and Marinepool in the UAE," he told IBI in an interview. I can honestly say that the feedback we have had at the show has been very positive, the number of visitors and the quality of enquiries have been excellent. I've been to 12 Dubai International Boat Shows, but none quite like this one."
Overseas trade groups are also keen on the show. Jose Luis Fayos, technical and export manager at the Spanish yacht trade association ANEN, said: "The quality of the audience has improved and all members of our association are happy with the show and will be back next year!"
Fifteen Chinese exhibitors have returned to the fair as China's quarantine policy has been loosened, making international travel possible. Gu Huogen, the boss of Jiaxing Dibass, a yacht audio manufacturer, said, "I am very satisfied with the show and intend to continue to attend."